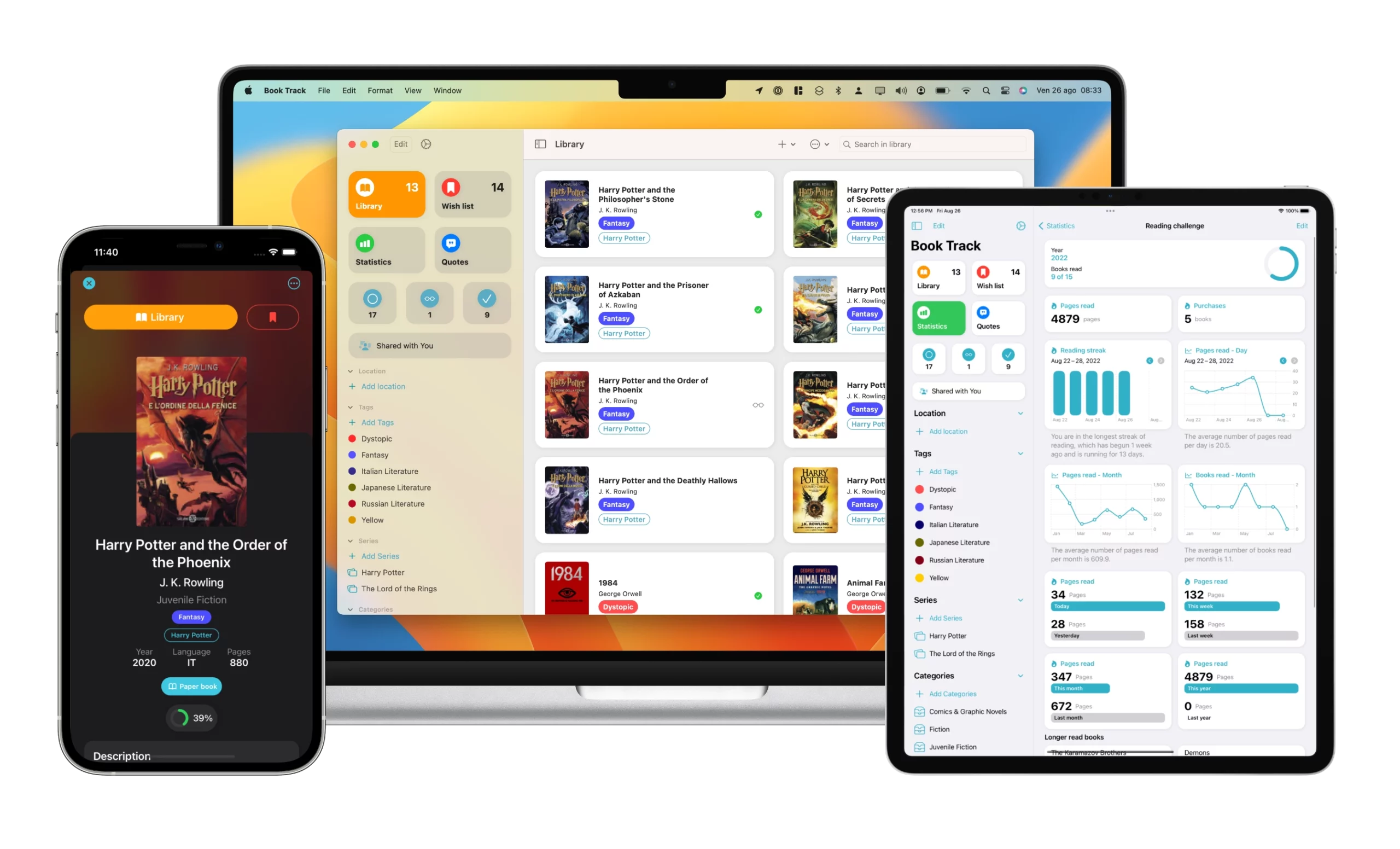 Are you an avid reader who always has a book on hand? Do you have a hard time keeping track of your reading progress and the quotes you love from your favorite books? Look no further than Book Tracker, the best app for iPhone, iPad and Mac to manage your library and track your reading progress.
One of the standout features of Book Tracker is its ability to scan the barcodes of your books using the device's camera. This makes it quick and easy to add books to your library and keep track of what you own. You can also manually enter books by searching for them by title or ISBN.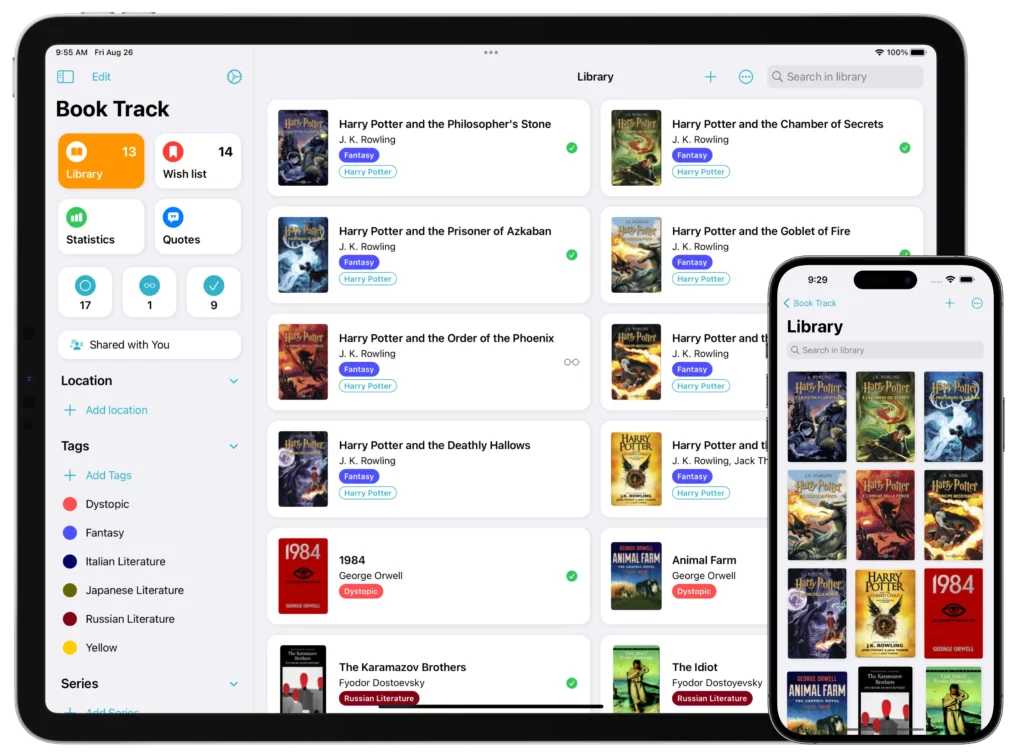 Once you've added books to your library, Book Tracker makes it easy to keep track of your reading progress. You can set a reading goal and track your progress by marking off the pages you've read. The app will even provide you with statistics on your reading habits, such as the number of pages you've read and the genres and authors you read the most.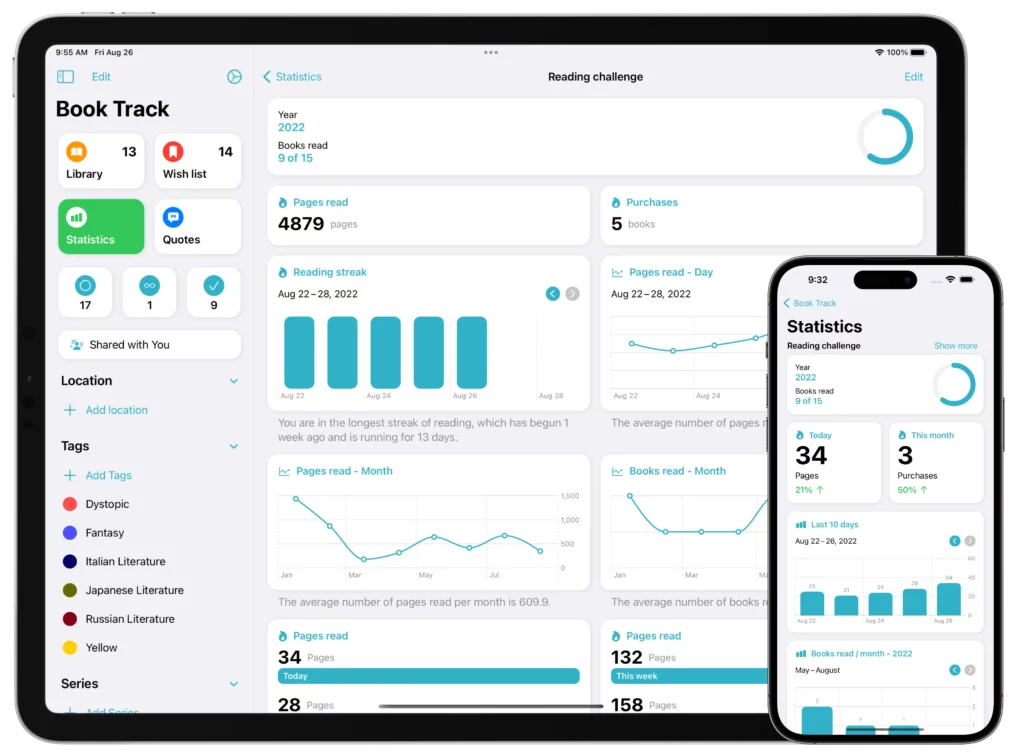 Another great feature of Book Tracker is its ability to save your favorite quotes from the books you read. Simply highlight the text you want to save, and Book Tracker will automatically add it to your quote collection. You can organize your quotes by book and even share them with friends on social media.
In addition to its core features, Book Tracker also offers a number of other useful tools. You can rate the books you've read, write reviews, and even create reading lists to help you plan your next reads.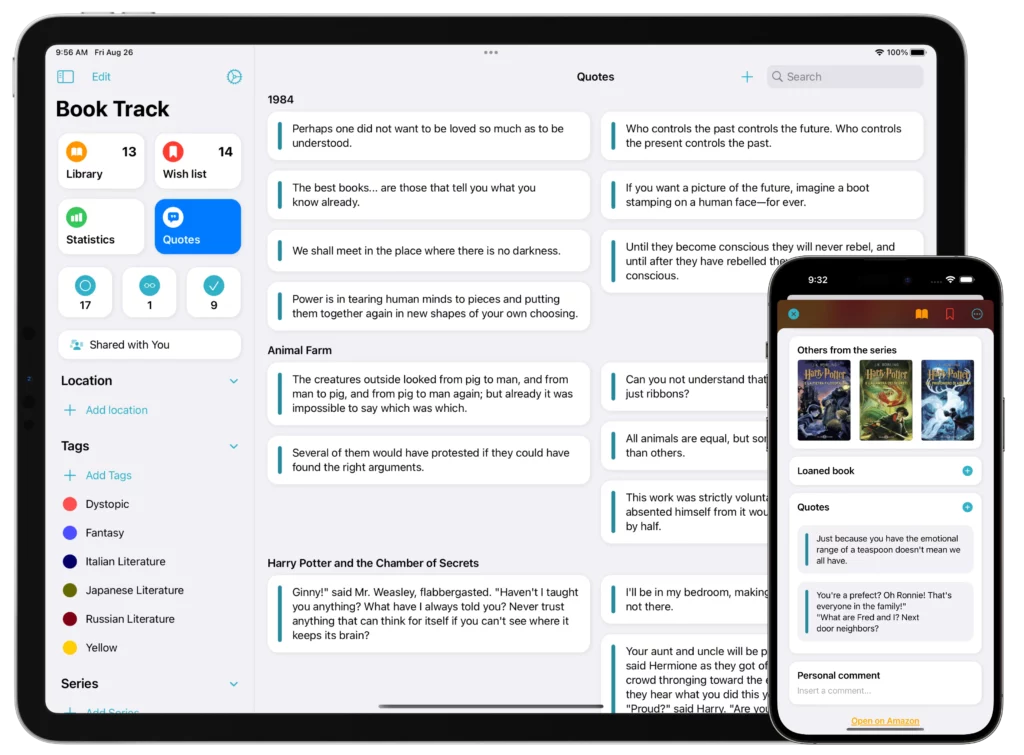 Overall, Book Tracker is the best app for iOS, iPadOS and macOS for managing your library and tracking your reading progress. Its intuitive design, powerful features, and seamless integration with iOS make it the perfect app for book lovers. Plus, with its focus on organization, tracking, and quote-saving, Book Tracker is a must-have for anyone looking to get the most out of their reading experience. The app has also been mentioned by authoritative sites like MacStories and 9to5mac.